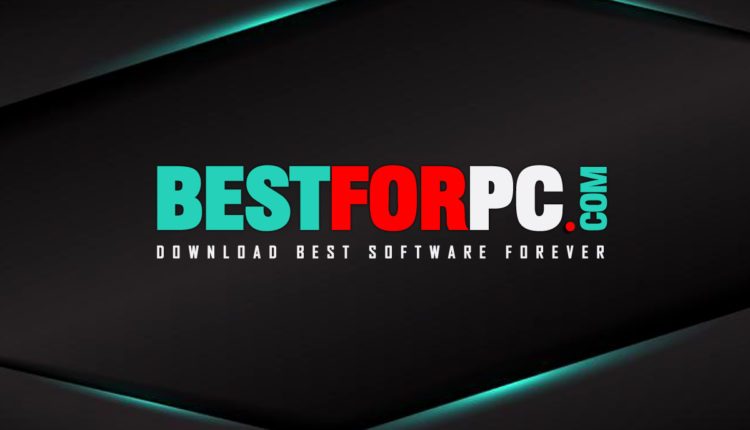 About us
Our domain name is www.bestforpc.com and we present offline install-able software used for installing free software, share-able software & software which can be used on trial, while also giving appropriate acknowledgement to their publishers. When writing reviews for any software, we always provide clear credit of the owners, developers and official publishers, thus also address their name and website links. Our team consists of businessmen and tech enthusiasts, aiming at giving software programs that are in-demand & popular on the web, though which are very hard to get sometimes due to various reasons.
In part to the drawbacks and obstacles of alternative links and websites, our team is fully committed to solving those various obstacles and hurdles. We are also responsible for giving out a variety of detailed instructions regarding the usage of programs and software, which is very helpful and productive for our customers and users. The address of our Email is
. and our team only uses it. Only this email is eligible for contact on behalf of bestforpc. Any latest email link would be renewed on this page before putting it to use. Be sure to check ahead, thus making sure an email is from our official link. Our team will try to provide your most wanted or needed programs or services, based on the priority to the number of inquiries made, as quickly as possible. You can send requests to the contact us link led to the page and your requests are always on our high priority list. We also assess search queries and our team is always keeping records of visitors' search inquiries about programs that will be released.
We don't and will not post any crack-fix, key-gen or anything illegal, nor would provide service to anyone regarding any illegal activities. Google's SERP (Search Engine Ranking Pages) is used to keep a record of trolls, spammers and scrapers that try to spam links to our web-page and are handled properly. While our always up-to-date automated systems for Twitter feeds are used to direct more users to use the facilities available in our web-address with no worries about problems or obstacles.
Moreover, we also manage traffic, records of users, who visit our web-page regularly, while making sure there is nothing that can hurt our customers or our enterprise. Thank you for taking the time and patience to read this. our site terms and conditions.
Also, follow on the Twitter address here. You can also follow us on Linkedin here.
Disclaimer – bestforpc.com does not hold any file-ware, our company handles only free software, share-able software & software or application which can be used on trial.
Social Network