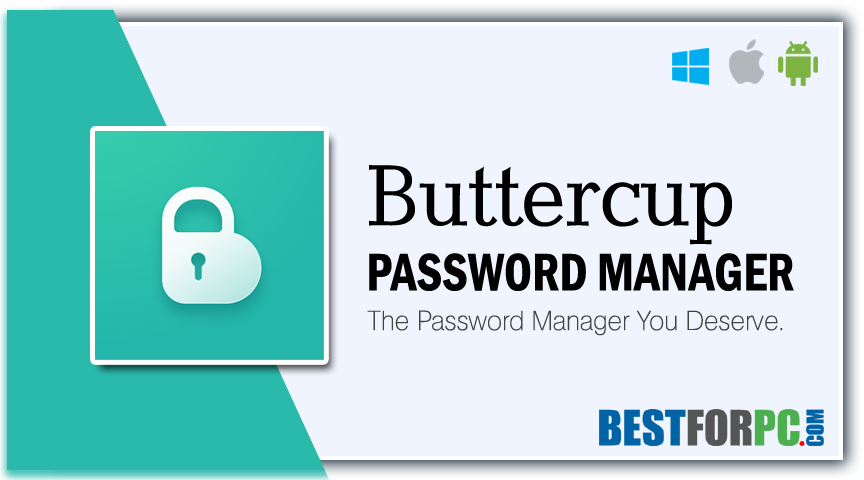 Buttercup Free Download
Everywhere online is now password-based. From your initiation to whatever services you consume online, you are required to log in. Consequently, you make an ID with a username and password. It is always recommended your password would be complex; even every web services recommend the same. Remembering the complex password is a tough job; therefore, you deserve a password manager that can work on your behalf. Assign Buttercup to your PC, a simple yet beautiful password management tool designed to assist you in managing essential credentials. It also runs on Windows, macOS, and Linux and is available as a browser extension. So, download Buttercup Password Manager for your Windows PC. It charges no money for any features, wholly free but lets you experience robust security over your passwords kept on the security vault in the app. Buttercup is available as a portable version, and you can also use it on mobile devices.
Buttercup, as the name, it does all the jobs like butter on a cup. You download the app and launch it; at first, it will give you a prompt where you need to make an account with a strong password like everywhere you do. But this password is meant for locking all your essentials, including passwords, username, and other account details, which you will add to the app later. You will then be welcomed with a clean and modern-looking user interface, where you can get started with your work, using a password generator, managing and securing password, storing your credentials, searching, organizing, and so on.
Buttercup Download, in comparison with other password managers like LastPass, has fewer features and functions to use; even several basic features are lacking, such as automatic password update, password shareability, auto-type, auto-lock, etc. But the app allows users to work in an intuitive environment. People who don't seek so much from an app but only do the job perfectly could opt for this easy-to-use open-source password manager. Because of being open-source, users can change the app's source code through GitHub.
Buttercup's Password Generator works for you instead. It creates complex passwords for your account in all web services, including your website member account, social media account, email account, network logins, and the web server. You are allowed to select your generated password's length as well as decide what your password would contain, numbers, characters, symbols, or all together. Then the app will store every generated password in its vault for security and prevent unauthorized access. Your passwords will be stored in separate entries that can further be assembled quickly in groups. Make individual groups for individual topic-related passwords, a group of passwords only for banking accounts or for social media accounts. Using the contextual menu, you can later quickly transfer passwords from one to another group as your needs.
Buttercup allows you to import your passwords and IDs right from an archive from KeePass (another free password manager with loads of features and possibilities), but only if you have used the app before. In case you don't have any archive, you can start making a new group to the app and adding your very first entry. After that, name the entries, add your username and your already-having passwords, or else generate new ones. What's more about Buttercup is that it can conveniently load and save password archives locally and remotely. You can store remote archives in various service providers, including Dropbox, NextCloud, ownCloud, etc. Groups and entries are stored hierarchically in archives and can be transferred to different groups. You can permanently delete and undelete them from the trash. Buttercup, alongside these, gives you the ability to import passwords from other similar software, like KeePass and 1Password.
Regardless of lacking various basic features, Buttercup Password Manager is naive software with simple features and a modern UI. Apart from that, it uses robust encrypting technology to keep your sensitive data secure in a secure vault that is inaccessible by anyone but you with the master key you have. It is free to use, so download it on your Windows PC today.
What's New?
New vault settings dialog, with backup opportunities for each vault
Now supports auto-backing up of locally created vaults.
Buttercup Free Download Technical Setup Details: 
Full Software Name: Buttercup Password Manager
Software Version: 2.16.0
Full Setup Size: 57.3 MB
License: Freeware
Developer: Perry Mitchell & Sallar Kaboli
Buttercup Free Download System Requirements:
Operating System (x86 or x64): Windows 11, 10, 8 & 7
Memory (RAM): RAM that is compatible with above mentioned OSs.
Hard Disk Drive (HDD/SSD): 100 MB of available free space.
Processor (CPU): Any compatible processor.
Buttercup Free Download
Click and download the most recent version of Buttercup Password Manager. Remembering passwords will never be trouble again in the future.