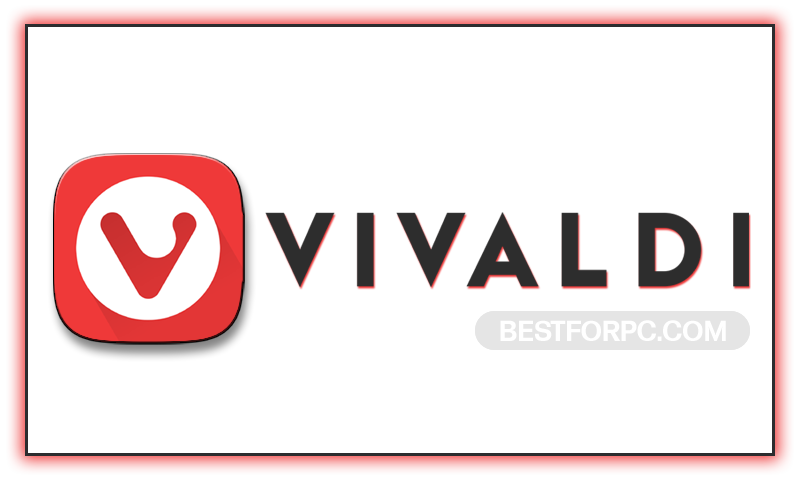 Vivaldi Browser Free Download
Download Vivaldi for Windows PC from best for PC. 100% Safe and Secure ✓ Free Download 32 bit, 64-bit Latest Version.
Vivaldi Browser
We spend most of our time online browsing, don't we? And we need the browser we are using to do everything our way, right? Yeah, Vivaldi! A browser that is made for us. It puts users' requirements first. Vivaldi is fast, and rich in features & functionality, and comes with more flexibility as well as control than more browsers out there. It will make you feel familiar while using its opera-like UI with a Chromium open-source platform. Vivaldi lets you customize it your way like placing the browser tabs at the bottom or on the side of the windows, address bar customization, keyboard shortcuts, mouse gestures, and much more. With an adaptive UI, you can change the size, position, and appearance of the UI elements of the browser. Vivaldi's Quick Commands allows you to search via bookmarks, open tabs, history, settings, and more using one single keyboard shortcut.
Vivaldi Browser Free Download
It also allows you to customize the Quick Commands menu, making your individual commands and running them right away. Manage your tabs and get Tab stacks to be free from messy tabs in your browser. Browse as many tabs as you want in a group under a single tab at the same time by dragging a tab onto another. You can also try Microsoft Edge Browser
Navigate instantly and easily using Speed Dial, history, bookmark, and so on. Vivaldi using built-ins lets you take notes with the Notes panel, capture screenshots (Capture tool), get information of images (Image Properties), and watch the video in a moving window (Picture in picture) while browsing. Now about its privacy & security, Vivaldi is not less private or secure than any other browser. It also prioritizes our privacy as well as security. It blocks ads and sites not to track you while browsing, unwanted & intrusive ads not to get interrupted, and always keeps your data safe and private simultaneously. It lets you also browse in a private tab to make you free from cookies, temporary files, and others. So overall, Vivaldi will be letting you after installation work, use features, and adjust looks the way you want by providing stacks of options. Access and control Vivaldi's most things right away.
Key Features in a nutshell-
Tab Management

Customization

Adaptive UI

Easy Navigation

Quick Commands

Speed Dial

Keyboard Shortcut

Mouse Gesture

Tab Stacks

Notes

Capture Tool

Image Properties

Picture in picture

Ads & Sites Blocker

Trackers Block

Private Tab

Extensions
Vivaldi Browser Technical Setup Details:
Application Title: Vivaldi Browser.
Software Version: 3.8.2259.42
Full Setup Size: 70 MB (Approx.).
Software Developers: Vivaldi
Vivaldi Browser System Requirements:
Operating System (Windows): Windows 7, 8, 8.1 &10 (32 Bit & 64 Bit).
Memory (RAM): 512 MB required for 32-Bit & 1.00 GB required for 64-Bit.
Hard Disk Space (HDD/SSD): 200 MB required.
Processor (CPU): N/A.
Vivaldi has complete standalone setup and offline installation. Click the down download button, get the latest version of Vivaldi Browser. Browse securely and happily.