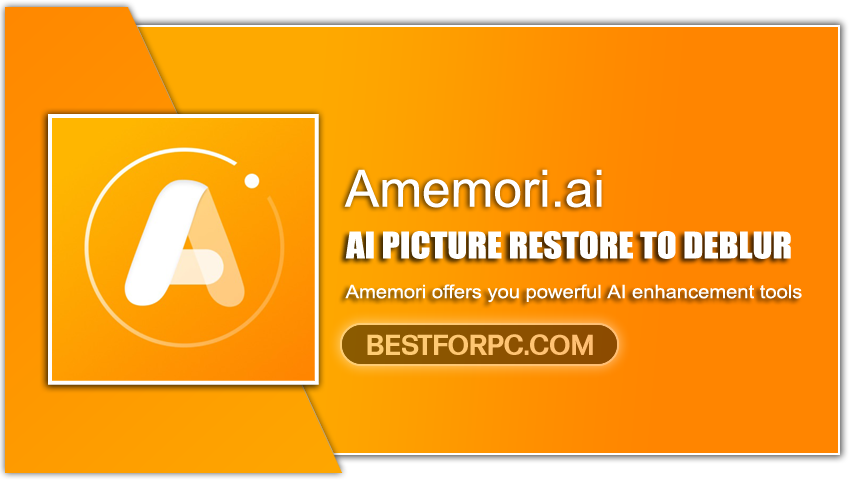 AI Picture Restore to Deblur
AI Picture Restore (Artificial Intelligence) is at your disposal that can get the most out of your picture with less effort.
AI Picture Restore to Deblur
Took a lot of good pictures with your device and as the outcome, you see there a few pictures have got blemishes because of blurriness or containing some uneven parts. Why does a picture become blurry and what leads it to be? Clearly due to shaking the camera while clicking, clicking a moving object, poor lighting, or bad focusing. What do we then do with the pictures? Just delete them. But what if you like a photo and want to retrieve it? Of course, you don't want to go back to the position and retake the picture the same way, but you need it to look flawless at the same time. In such a case, to get rid of blur you can deblur your picture and restore it to the perfect place. And to help you with this, AI Picture Restore (Artificial Intelligence) is at your disposal that can get the most out of your picture with less effort.
AI Picture Restore
While you require to go through multiple procedures and spend hours and hours owing to processing your pictures. There AI can take charge and do what you need. AI technology is a power that works smartly in every work to minimize the process of doing things. It has changed the perspective of every photographer to process a picture. It uses machine learning and automatic technology to enhance the picture quality without compromising the information of the picture. So, use AI photo editing technology through a web-based app like Amemori or a downloaded tool and immediately edit a picture, turning a previously useless one into a professional one is easier now with artificial intelligence.
Deblurring Pictures with Amemori
Instead of downloading a photo editing software, you can take help online, yes with Amemori, which is one of the available web-based applications that allow you to edit and improve imperfect photos instantly right from your PC or mobile phone. It is a reliable, easy, and fast tool that has been designed especially to do the blur elimination job perfectly. The tool uses powerful AI enhancement tools to increase the quality of your pictures online. Amemori can automatically deblur your blurry pictures online without charging anything. Its complete AI toolkits can help you get what you look for like AI Picture Restore, simply visit the website and from the Photo Enhancer option get started by uploading a photo, and then see the magic. Get to auto-fix the blur & pixel, better the resolution up to 800%, and others of your picture.
Additional Features of Photo Enhancer-
Improve old low-resolution pictures with clear visibility.
Transform a black and white picture into a colorful one without losing the original quality.
How to Deblur
Amemori is an easy-to-use web-based tool with quick deblurring speed. Just visit the web and choose Photo Enhancer out of other available options. Then click "Choose Photo" to upload your photo or simply drag a photo from your PC and drop it in the available window on the website. After uploading, you will see the task in the process and the result will be shown in a matter of time. You can then download the photo, otherwise check the before & after results, or change the photo for a new task.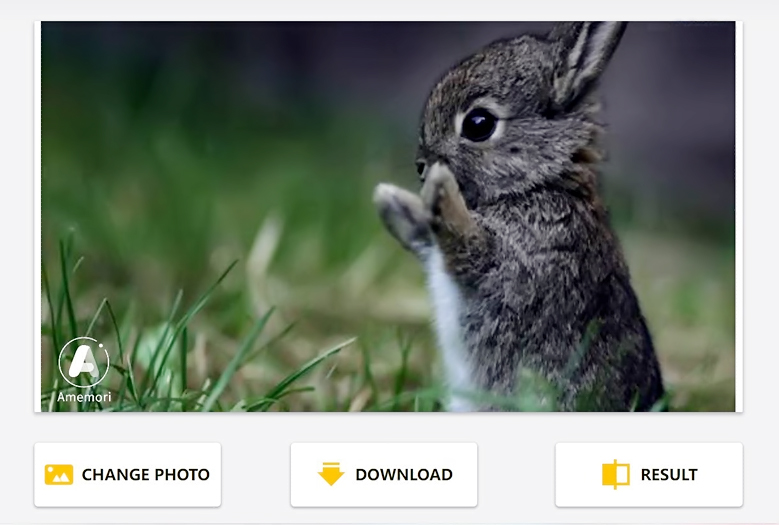 Memory's Other Tools
The photo to Cartoon tool of Amemori can convert pictures into a cartoon in one click like magic. It also uses AI technology and includes different filters that can provide you with fantastic cartoon or anime styles on your pictures. Similarly, upload a portrait of yours and let AI do the rest by detecting your face. Get the appropriate cartoon-perfect profile and use it as your next social media profile. Use the Anime Upscaler tool to create first-class anime pictures or wallpapers. This tool uses the latest AI upscaling technology to upscale low-quality pictures and changes them to superior ones. You can improve the resolution of a picture and increase its size as well. Scale a picture to your preferred size (within the limit) and set it to the highest possible resolution (up to 4K) and it won't impact the characteristics of your picture at all but will make it more natural and attractive.
One or two photos you have from your collection might contain blurriness, but you have to figure out how to deblur it. So, AI is the solution that automates the process of deblurring and saves most of your time.