How to Spring Clean My Windows PC?
Is your computer slowing down frequently and you are tired of restarting your Laptop or Desktop to boost the speed a little bit? Well, probably you need a spring clean for your windows PC. Like your house and rooms need a fresh spring clean after the tedious use of the winter season, it's identically applicable for your personal computers as well. After using it for a long time, our computer system gets lazier and offers less functionality due to various reasons. One of the main causes is the unwanted and junk files that are stuck into our Windows and taking up room in the system for long-term usage. Don't worry, to see a vast improvement and let your pc running in tip-top shape, today we will be sharing some great tips and tricks on how to spring clean your Windows PC at home? Spring cleaning for your Laptop or Desktop can be sometimes intimidating and tiresome for rookie users. But just following some tricks and measures, you can also revive your Windows PC. Download Free Antivirus Kaspersky for Windows PC
6 Spring Cleaning Easy Way for Your Computer
So let's directly jump into the steps-
Wipe out the unnecessary Apps:
You will be surprised after uninstalling the older and unnecessary app from your computer. It is super easier and super helpful at the same time. The performance for your Windows PC will instantly be increased multiple times. Well, you might be wondering that what will happen if I just leave out the unused apps on the computer. But you are forgetting that these unwanted and worthless apps are taking the precious storage space and also making it harder to work your operating system as it regularly does.
Firstly, take your time to identify the programs that you are not using. Then start uninstalling all of them one by one. Don't be that much complicated here. If you wish, you can easily reinstall the files and software's anytime you want. To uninstall any program, follow the below process-
Go to the start menu and select on settings. Next, look for the icon of Apps and therein find out apps and features. There you go. Click on any apps you don't use and then just throw them out by selecting uninstall.
Yeah, that's simple. Now your PC is one step forward in the process of spring cleaning.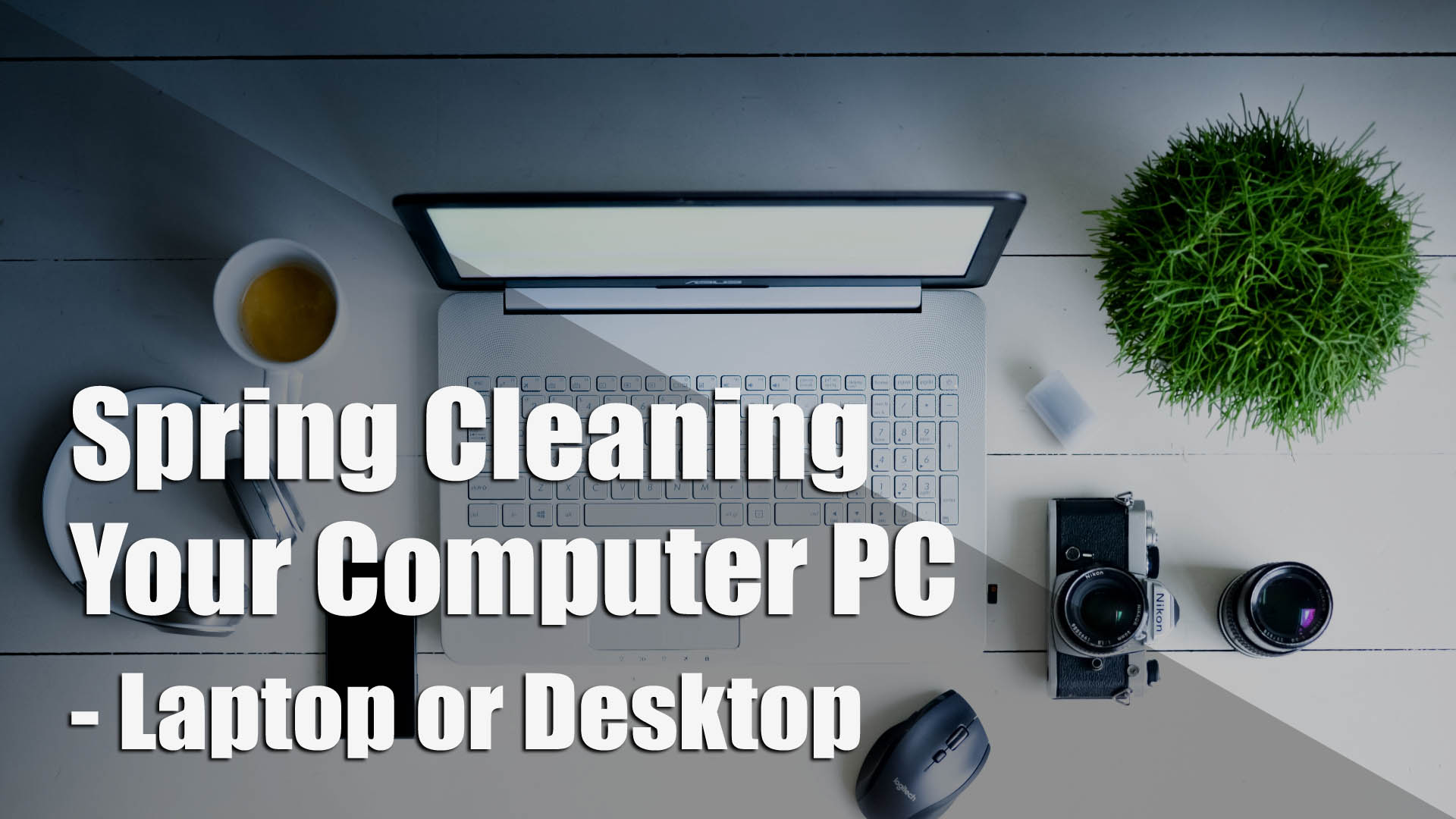 Clean up Your Browser:
Actually, in this step, we are going to tidy up your cache memory from the browsers you are using. But before going for the full details and process I would like to recommend one thing for you. Don't keep a couple of browsers on your PC that you rarely visit or click. Just uninstall them. Keeping unused browsers is another cause of the slowing down of your desktop or laptop performance. By the way, mainly the most other f memory that is covered by your browsers is the cache memory. So this time, let's clean up them in a simpler process. To mention here that you can do the job using any cleaning software like CCleaner. This does great work and enhances your browser speed by tidying up the digital garbage that you don't need. If you are using Chrome, just go through the steps cited here-
Go to 'Settings'> click 'Advanced Settings'> select 'Clear Browsing Data.
You are done, after waiting for seconds, all the browser's cached files, plugin data, Internet browsing history, and many more will be erased and make your browsing system a bit faster on its feet.
Organize and Sort out your system properly:
Many of us do the mistake of thinking that if nobody is there to see our computer, then what is the reason to keep them tidy and arranged? The operating system of your computer is constantly looking over every software and program to provide the best service. Besides, when you don't keep the things in your PC organized, there is a chance to forget and mess up the useful and unworthy files together. For that reason, it will be very tough for you to clean up the unnecessary software when needed. So your hard drive space would be eaten up at a great limit when you do not keep your Laptop or Desktop files. To make the job easier, you can sort the files and place them into the designated folders. This can be time-consuming, but once you grow up the habit, you will notice a significant change in your computer lifestyle. So let's spend a few minutes clearing up the haphazard masses of files and the Start Menu or the Dock.
Clean up your mailbox:
Every day for business purposes or as a home user we are constantly receiving a large volume of emails from different internet sources and people. Most of them are unnecessary. But we don't even care for them. We just look into them and leave them out there on your PC or Desktop computer. Additionally, many times we subscribe to many online things without our true consciousness through our email and that results in receiving every update regarding that platform into our email. So my suggestion for you is to be sincere in that case, if you want to keep your windows running smoothly. By the way, just sorting out the most unwanted junk mails doesn't make your mailbox fully clear. So after seeing any mail, if it is considered unnecessary just click few options to delete them permanently. It will help you a lot to find the right email quickly saving your precious moments.
Keep your software and OS up-to-date:
It is no wonder to point out that the unknown back doors can cause data leaks or even virus infections inside your operating system. Besides, when you do not update your software, it actually might be another cause for your windows to be slowed down. The operating system brings many problems and troubles a lot in your performance if it is not of the latest version. So be aware to keep your other software and OS in the swim.
Physically dust out each Equipment regularly:
By this time of Spring Cleaning for your Laptop or Desktop, you better take some physical works. Take out a microfiber cloth or some soft cotton part of your unused dress to clean up the upper side of your hardware. Remember, just keeping the outside of your keyboard, CPU, or monitor crystal clear doesn't necessarily mean that you are done with it. You must wash out the inner parts of your keyboard keys, cooling fans, and many more. If you don't do this regularly, the dust gathered inside of the fans can greatly affect your PC performance as your device will run hotter at times. So take a break at your work today and place some hours cleaning up every other piece of equipment on your laptop or desktop from the inside out.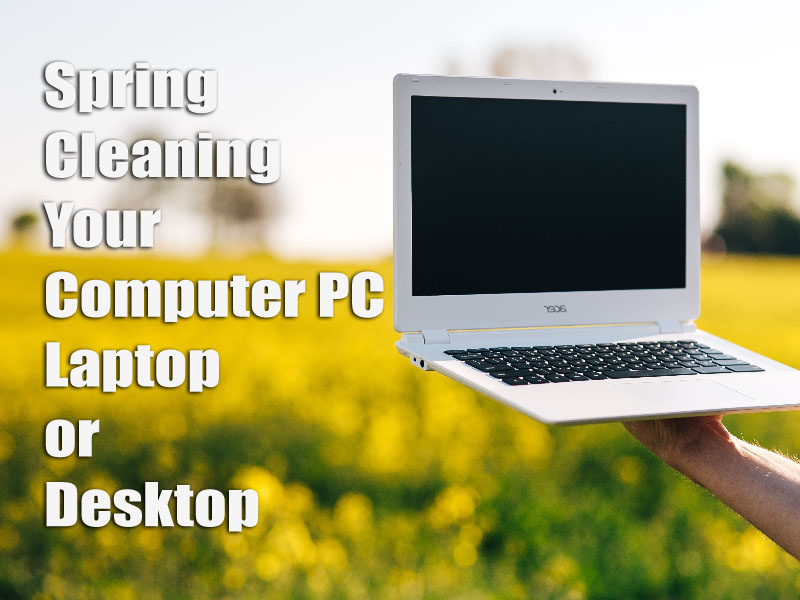 Final Advice:
That's all wrapped up our today's article on How to Spring Clean Your Windows PC at home without much effort and cost. Today we have shared some important tips and effective steps that you must consider while spring cleaning for your laptop or desktop computer. If you have followed everything step by step as they are pointed hereby, you will certainly encounter great improvements in the performance of your Windows PC. With this digital and physical spring cleaning of your computer, you can enjoy the power-up at least until the next year. Finally, if our today's article tweaks your mind a bit, don't forget to share and spread the ideas with your friends through Facebook or Twitter. Best of luck.