The best Black Friday & Thanksgiving deals 2021: Amazon Gift Card & Save up to 76% | UltFone
The best Black Friday & Thanksgiving deals 2021: Amazon Gift Card & Save up to 76%| UltFone
Thanksgiving is the season of festivities and attractive offers. This year things are not any different. Like most businesses, UltFone is also offering some fantastic deals for its customers. They have made their services available to customers at a steep discount during this period and have other amazing deals that you will fall in love with.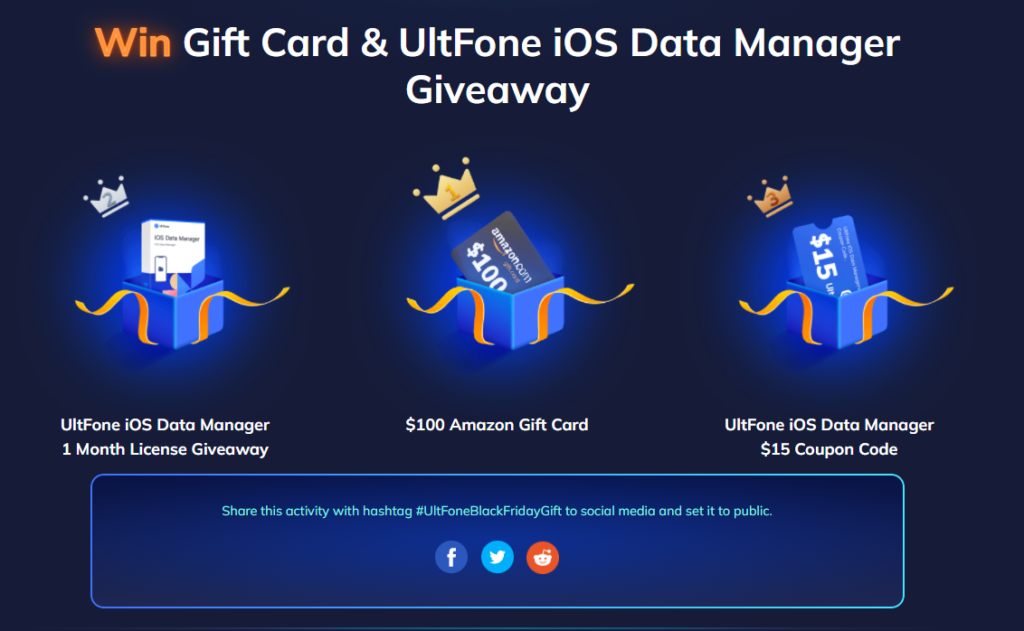 The Black Friday&Thanksgiving deals this year will run from 5th November to 9th December. You, therefore, have 15 days which is still plenty of time to participate and win.  UltFone has a countdown on their site to help people know how much time is left in days, hours, minutes, and even seconds.
To become one of the lucky people, the task is relatively easy. One is expected to share this activity with the hashtag #UltFoneBlackFridayGift on a social media platform. You either share it on Facebook, Twitter or Reddit.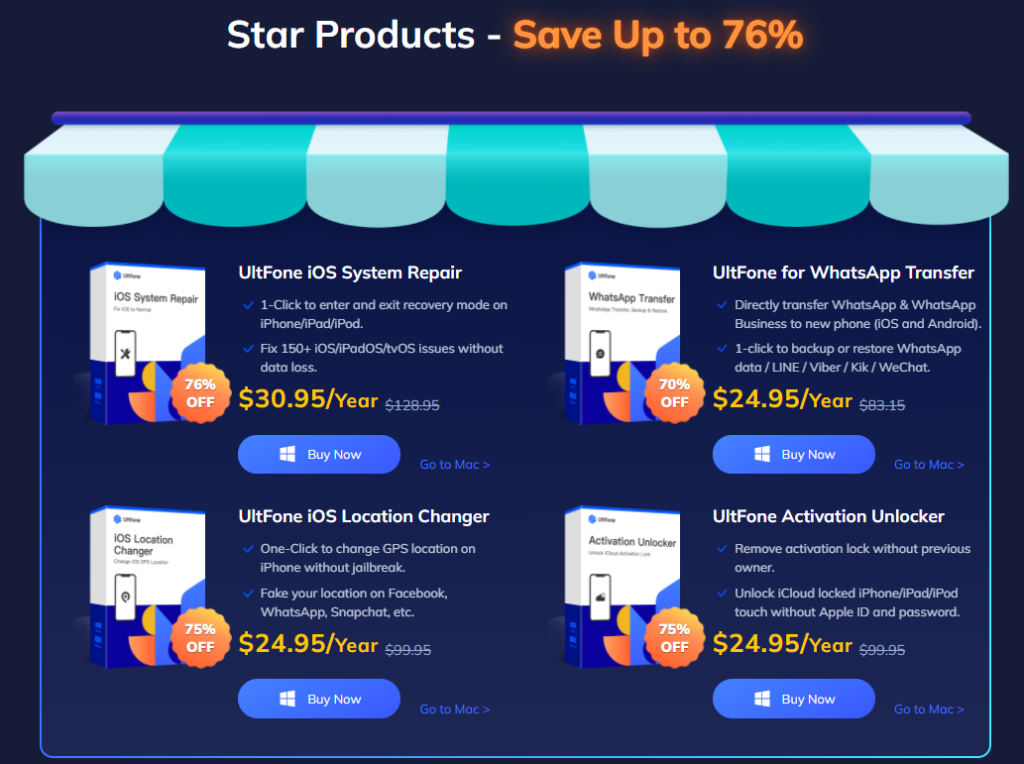 Gift cards and Giveaways
During this duration, 21 people will get lucky. The first winner will receive a $100 Amazon Gift Card. The next 6 will be treated to UltFone iOS Data Manager 1 Month License Giveaway, and the remaining 14 winners take home an or UltFone iOS Data Manager $15 Coupon Code
UltFone will announce the winners via their site on 13th December 2021. The winners will be required to respond to their notifications in three days, failure to which they will be disqualified.  In case anyone has any questions or needs further explanation, they will get answers from UltFone.
Those, however, are not the only deals. Other things to be won include:
Up to 76% off from the prices 
During this Thanksgiving, UltFone has reduced the prices of its services.  One of the products that have a 76% off is the UltFone iOS system repair. The current charges are $30.95 per year from $128.95. The cost of UltFone for WhatsApp transfer is now at $24.95 per year from $83.15, which is 70% off. UltFone iOS location changer is now costing $24.95 per year from $99.95, which is 75% off. Finally, UltFone is charging $24.95 per year for activation Unlocker from $99.95, which is also 75% off.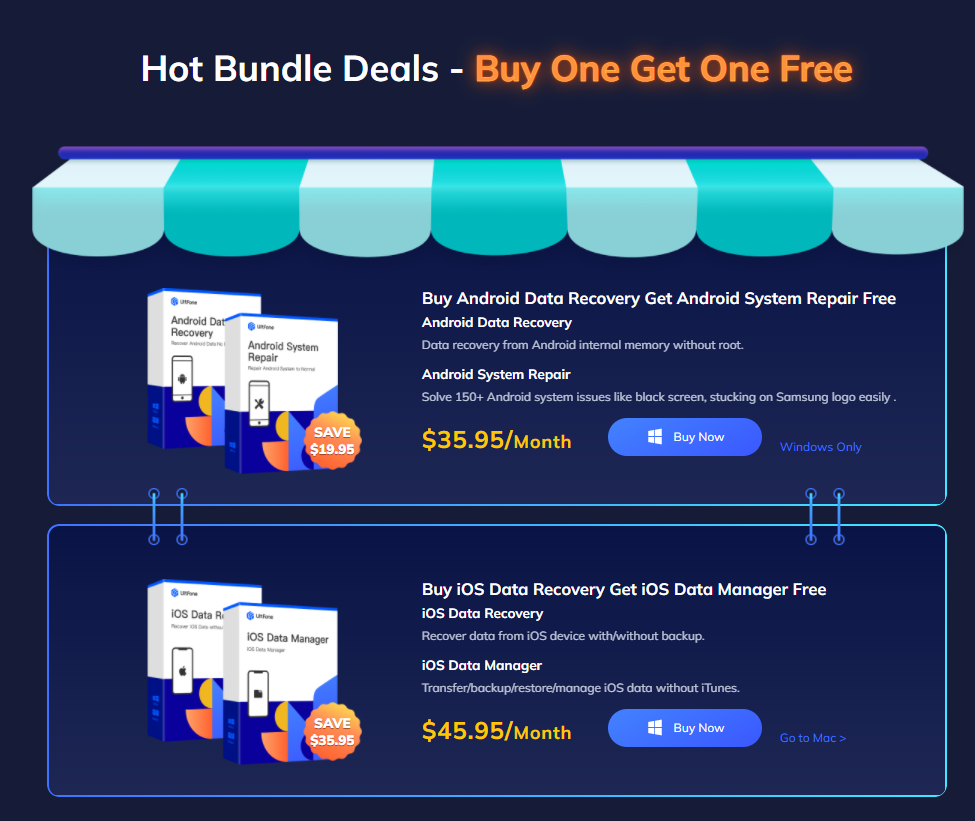 Buy one get one free
UltFone will not stop at anything to make their customers happy this Thanksgiving. They also have a buy one get free bundle offer for their customers. If you buy android data recovery for $35.95 per month, you will get the android system for free. Similarly, if you purchase iOS data recovery at $45.95 per month, you will receive a data manager free of charge.
Have you already participated in this contest? If not, you need to stop what you are doing and share the event with the hashtag #UltFoneBlackFridayGift on your social media. You will stand a chance to be one of the 21 winners who will take home great gift cards and getaways. Remember that these chances are very competitive, and so the more you share, the higher your chances of winning. Also, remember to check the UltFone website regularly for fantastic up to 76% off and buy one get one free deal.